UPDATE:
The film has been released! Watch it here: Game of Chairs
The follow-up challenge for the 48-hour film challenge sponsored by PepsiArabiaTV had the awards announced last week, and our little film Game of Chairs walked away with with a leading FIVE awards! It was a big day for the entire team.  The awards included:
Best Actor (Nidal Morra)

         Best Actress (Nyra Constant)

Best Editing

Best Use of Line

Best Use of Character
It was an intense experience getting all the shots we needed, especially as the slow-motion could only buffer and record 8 seconds at time, so it meant take after take after take. We shot two camera so that we'd have cutaways when focused on the commentators (Nidal and Nyra), and to get as much footage as possible. "A" Cam was the trusty Sony FS700 and its great SloMo function, and "B" camera was a C100. We shot on a variety of lenses, from Zeiss primes to Canon EF lenses, and one Tamron in there (the 24-70 with Stabilization). The award-winning edit was done on Final Cut Pro X, and that's probably why I was able to get so much cut in such a short time.


A few people have asked how the idea of a competitive game of musical chairs came about. Quite simply, it was very heavily influenced by the show Community. Before the challenge started, something odd was forecasted: rain and thunder over the weekend. This meant we couldn't rely on the weather being the regular warm sunny in Dubai. So we mined for a few locations and found one in Murdoch University. Ironically, Patrick Fronda was there shooting his "loop" short. Our original idea included using the recording studio in there, but the plot wasn't quite coming together. It was when I had seen the "library" area, with a bunch of chairs sitting around, I had the idea. But I let it pass while we kept developing others. It was only on the ride back to write, while thinking about the spirit that Pepsi has been lately, I thought that it'd be funny to create our own sport. Then during writing we just infused it with a ton of pop culture references, and so Game of Chairs was born.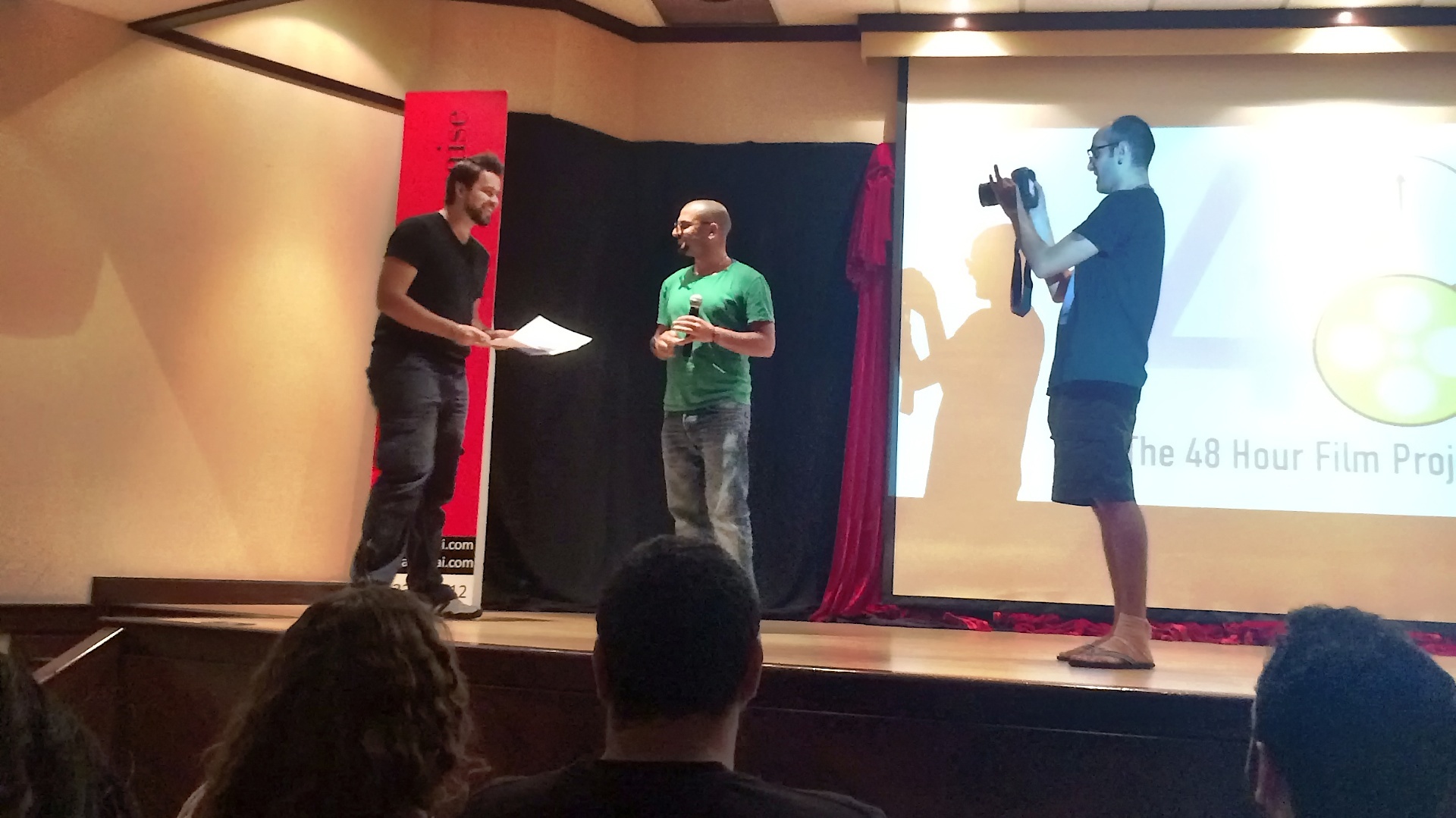 We were quite fortunate that our resident composer, Jimmy Reid, was able to devote some time as well for that weekend. He is based in Los Angeles, but the late hours and time difference worked out. Once we had our concept and started on the script, I briefed him on the music and he got started on it. By the next day while we were shooting, I already had some temp music that fit perfectly. It was close enough to be recognizable, while still being original enough to not have copyright issues. Aside from the Game of Thrones-like track, he worked out a few other cues, including one that sounds like the Benny Hill theme. Great, Great stuff.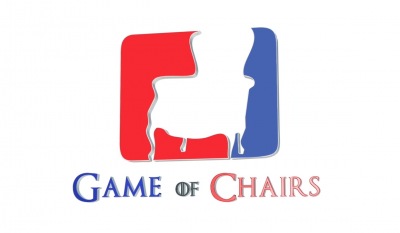 Overall it was a fun experience and I'm happy with the final film. We even designed our own little "league" logo that you can see in some of the images! Once PepsiArabia posts it to their Youtube channel, I will link it on the site here. In the meantime though, enjoy some behind the scenes photos.